About
Life Coach Each One Teach One Reentry Fellowship,
in partnership with All Of Us Or None Louisville, offers awareness, enlightenment, prevention and support to individuals that are currently incarcerated, formerly incarcerated, or directly impacted by incarceration. We are led by people with lived experiences and develop their leadership skills through asset framing. We are focused on uplifting our voices, reentry, voter registration, voter education and voter restoration for all people in Kentucky. We currently have over 75 members across the state and have registered a multitude of people to vote in multiple counties across Kentucky.
Our Misson
Life Coach, Each One Teach One Reentry Fellowship strives to support and empower Kentuckians directly impacted by the three P's (Prison, Probation, and Parole) in their successful transitions to their communities and families.
Our Vision
We focus on employment leads, educational leads, leadership development, and voting rights & restoration for formerly incarcerated and currently incarcerated people.
Our plan
We are organizing and mobilizing across the Commonwealth of Kentucky and focused on expanding our work throughout the Commonwealth. Meeting the needs of formerly incarcerated and currently incarcerated individuals by offering supportive services in regards to employment leads, educational leads, leadership development and more. We estimate it will take $500,000 to successfully reach our mission for reentry and justice reform in Kentucky.
Our Founder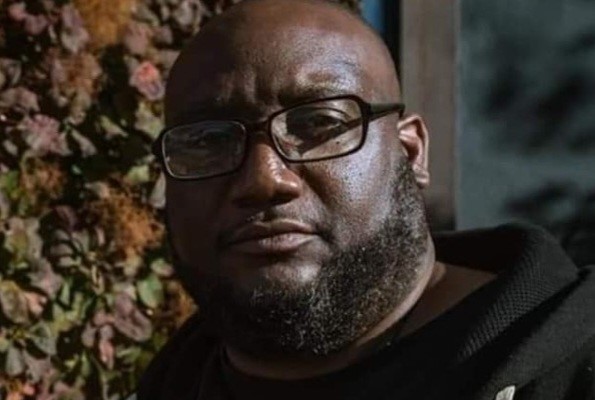 Biography
Savvy Kareem Abdul Shabazz (Formerly Ronnie L. Williams) is a graduate of Paducah Tilghman High School class of 1993 where he was a 3 sport athlete in football, wrestling and track & field. He is a graduate of Jefferson Community and Technical College where he was the first male to earn "The African American Studies Degree" from the college along with his Associates in Arts. Mr. Shabazz earned Dean's List Honors and the Outstanding Achievement Award. He continued his educational journey at the University of Louisville where he studied Pan African Studies and Social Change. He is also the recipient of the Pan African Studies Scholarship Award while studying at the University. Mr. Shabazz has been an active participant in several groups and organizations in Louisville , KY such as Network for Community Change, Change Makers, Louisville Urban League, ACLU, KFTC, 2018 Bingham Fellow, Leadership Louisville, Mayor's Resilience Steering Committee, JCPS Alternative School Task Force, and a host of other organizations throughout the city of Louisville, KY. On a national level Mr. Shabazz is a member and actively involved with My Brother's Keeper, Formerly Incarcerated and Convicted People and Families Movement, All of Us or None (President of Louisville Branch), Dream Corp, Just Leadership USA, and inaugurated into the 2018 BMe Genius Fellowship where he earned a proclamation from Louisville's Mayor proclaiming June 7th to be Savvy Shabazz Day in Louisville, KY. Most recently he earned a Citation of Achievement from The House of Representatives of the Commonwealth of Kentucky along with being named to the 2019 class of Community Justice Action Fund Speakers Bureau and 2019 Mass Story Lab Speakers Bureau. Mr. Shabazz was a Client Advocate for The Bail Project where he assisted with providing bail and resources to individuals to end the cash bail system across the nation. Previously Mr. Shabazz was the Assistant Director of Student Success and Community Engagement with the 15K Rise Together Initiative at Jefferson Community and Technical College, a case manager with Reimage, a program that provides links to training and employment to young adults ages 18 to 24 who are involved in the court system, Lead Organizer for Zones of Hope through the Louisville Urban League, where he worked to improve the livelihood and outcomes for young black men and boys ages 16-27 in disproportionate neighborhoods in Louisville, KY. He did this with a large team effort in the communities and a team of other partnerships throughout Louisville. He connected individuals to employment leads, educational leads and leadership skills. Mr. Shabazz was also a case manager for Pivot to Peace, where he worked with victims of violence to offer an opportunity for them to identify and address the factors in their lives that placed them in paths of violence. Most recently, he was the Program Director with Center for Employment opportunities, where he assists individuals with transitional employment and training opportunities after incarceration. Mr. Shabazz was granted a gubernatorial pardon by Governor Andy Beshear November 12, 2020 for his passion and commitment to improve the nation, the state of Kentucky and its communities. He is now focused solely on the work of his non profit Life Coach Each One Teach One Reentry Fellowship. After being sentenced to a total of 28 years for non-violent drug offenses in McCracken County, Mr. Shabazz is dedicated to standing on "Life Coach Each One Teach One Reentry Fellowship'' which offers awareness and prevention to the 3P's (Prison, Probation and Parole) and prepares individuals to return to their families and communities from incarceration. He states, "My life has transformed and come into full bloom. My life today is in full stride due to my large dose of humanity. Seeds of self-destruction and hatred that were planted long before developed into seeds of strength and determination along the journey. Out of this struggle, I have been born, and through this struggle, I am becoming complete
Felon: The Savvy Shabazz Interview
This story demonstrates the strength and resilience of our founder.
Article: Importance Of Education In criminal Justice reform
This article articulates how important it is for our founder to push education in justice reform and reentry.
Education and criminal justice Reform
The Cut 50 Savvy Shabazz
This Interview articulates the struggles of employment once released back to his family and community.
Cut 50 Savy Shabazz
Our Programs
Communication Initiative
Life Coach Each One Teach One Reentry Fellowship assists individuals with quarterly stamps when funding is available to maintain communication with their loved ones while incarcerated.
Trainings
Schedule a voting engagement training, learn the tools needed to engage formerly incarcerated people such as the importance of removing harmful language. Schedule a digital training, learn the basics of operating smartphones, professional emails and shopping.
Curriculum
Get adjusted back to your family and community by participating in our 5 week program. This program was developed while incarcerated. Learn the importance of life skills, shared stories, and much more.
Photos